Create a moveable feast and add a little warmth with our Flat-Pack FirePit and Barbeque
Our Fire Pits are uniquely designed to be flat-packed for easy storage and assembly. They are manufactured in our Oswestry Workshops
Made from 3 mm steel.
Consisting of 7 components, 4 sides, ash pan with handle, grate and griddle. (Comes with its own bag and is painted heat resistant matt black)
Standard as seen £85.00 Each.
For Customisation (adding reg number or a name) £10 per side.  An additional £15 is added for postage & Packing
Below are our standard designs. If you would like to use your own design please complete the contact form provided.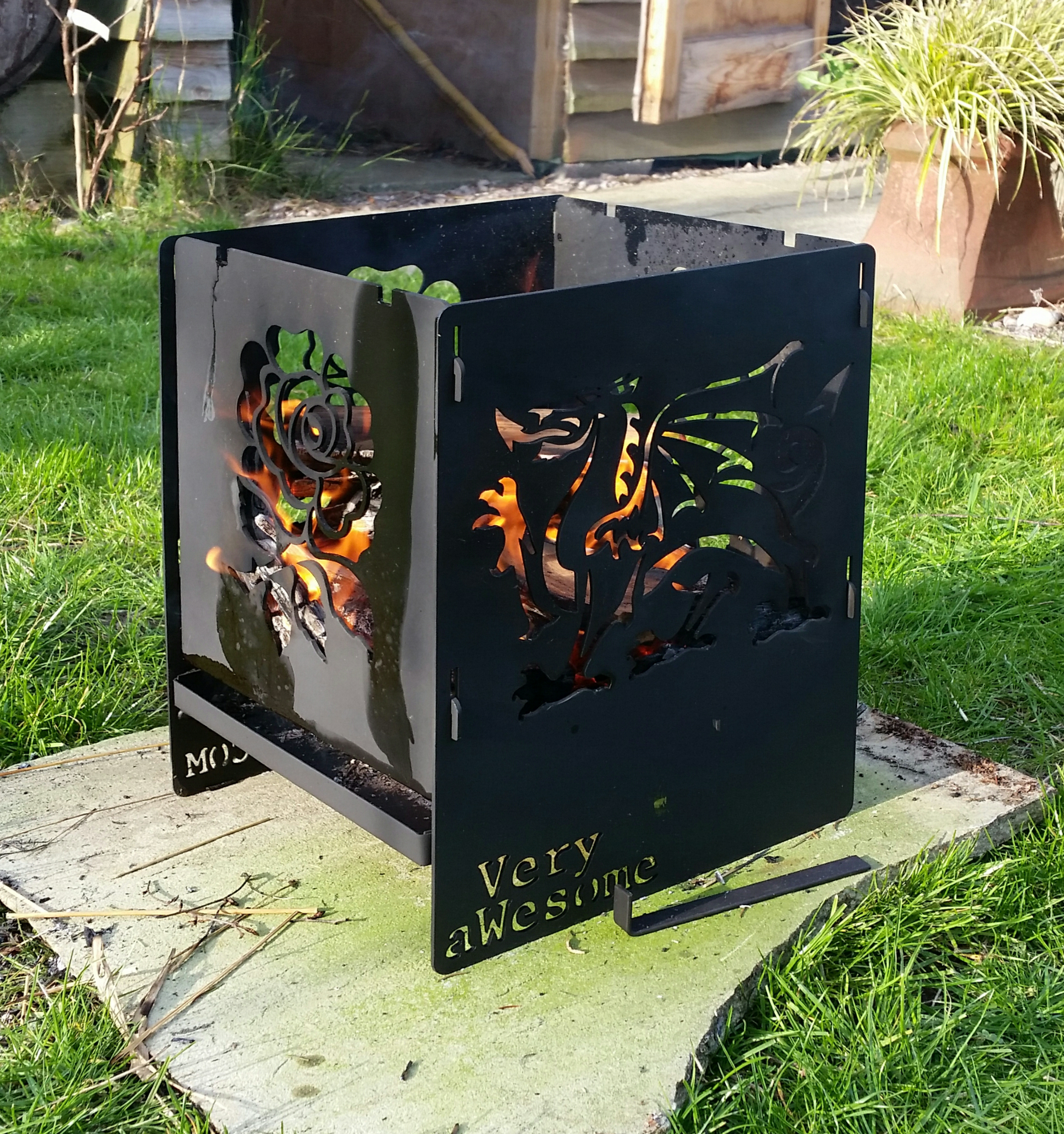 These are our Standard Designs - please contact us if you require your own design or personalisation
Our Fire Pits weigh approx 15Kg which attracts a Shipping charge of £15 for the first fire pit
and a downward sliding scale each additional item.       Please Contact us for delivery outside UK
Something Different ?
For any changes to our standard design, please click here to provide your additional requirements
Contact us